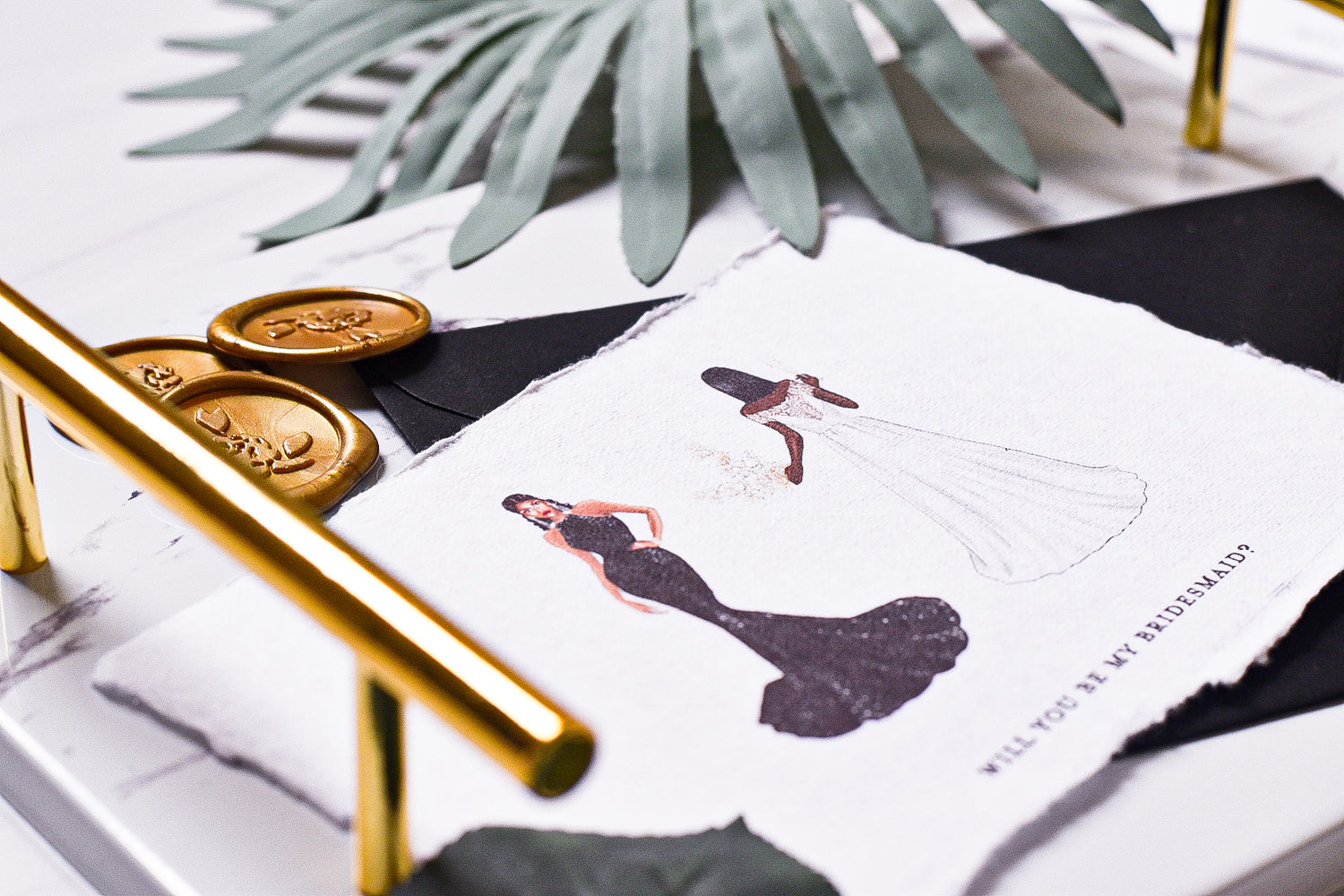 SHIPPING: Orders are processed on Tuesdays, Wednesdays and Thursdays, excluding weekends and holidays.
Most orders will ship within 2-3 business days. Shipping costs are calculated and based on the item and destination address.
WEDDING BOX SHIPPING: Boxes will ship out the 15th of each month. Any orders placed 2 days before or after the 15th, your box will ship the following month.
INVITATIONS: For custom invitation suites, please allow 6-8 weeks for designing, ordering of materials and printing. Semi-custom suites, 3-5 weeks - if no add ons. For "Day of Stationery (Menus, Signage, Etc.)" allow 3-4 weeks.

INTERNATIONAL SHIPPING: At this time, we only offer shipping in the United States. But we hope to ship internationally very soon.
Taaenoelle + Co. is not responsible for any lost or stolen packages.